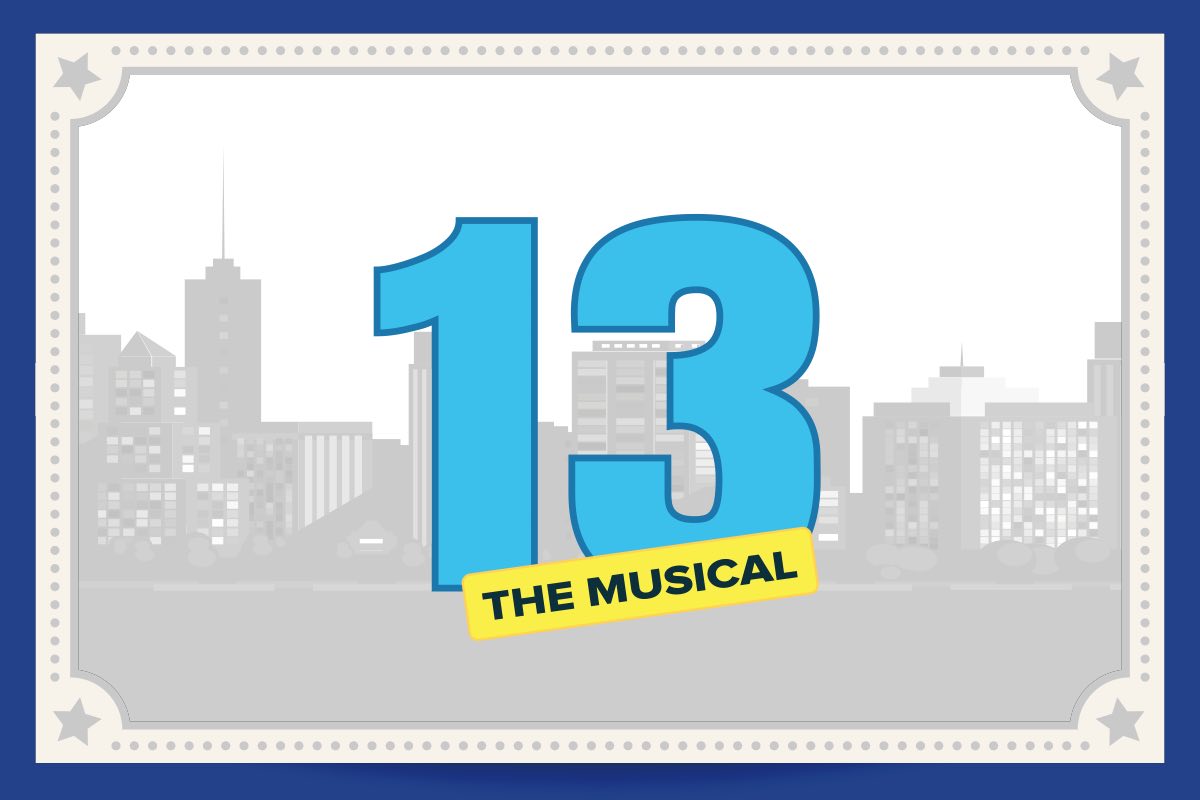 13 The Musical – Auditions
March 17, 2018 @ 1:00 pm

-

3:00 pm

|

$295
Brisbane Junior Theatre auditions generally take place 2 -3 weeks prior to a production.
Auditions are required if you want a lead or minor role, featured dancer or soloist.
We guarantee that everyone who auditions will be included in the cast.
We double cast all performances to provide multiple opportunities and experience.
If a young performer wants to be in a production without an audition they will be placed in a chorus role.
HOW TO AUDITION
Download and complete the Production Registration Form
Book an audition time with Debbie on 0438 896 436

Auditions are generally on a Saturday at 1pm, 2pm or 3pm.
Callbacks are generally held at 4pm on the same day as the auditions.
The audition takes 1 hour.
The auditions are held in groups of up to 20.

Arrive on time to the audition and pay the registration fee.
PREPARE FOR AN AUDITION
The actor is required to sing a song, dance, and memorise a Monologue.

The dance choreography is taught on the day.

Memorise the song and monologue with the required characterisation.

Younger children may memorise a sentence or two instead of the entire monologue.

Research and watch the musical.
Be familiar with the characters in the musical, in particular the role you are auditioning for.
Prepare the appropriate accent.
Be familiar with various songs from the show (not just the audition song).
FEES: $295 incGST.
BJT requires a production cost per show which is due in full on the audition day. A performer will not be able to audition without registering and paying on the day. BJT does not require a membership fee. This fee covers the performer's costume, and costs related to the production:
Rights & Royalties, and Scripts
Insurances
Technical and Creative Staff
Sets and Props
Pizza Dinner & Drink on the Friday of the performance
Venue Hire
For further information see our Audition Policy and Refund Policy.
DO YOU NEED HELP?
If you would like further coaching assistance we'd love to have you at one of our weekly Workshops or book a session of Private Tuition.