Zac Bradford
ACVP (NYU), MMusSt, GDipMusSt, BMus (QCGU)
Expertise: Voice Teacher, Vocal Coach
Zachary Bradford is a Voice Teacher and Director of New York Vocal Coaching Australia. He specialises in teaching voice technique across a wide range of musical genres.
He recently relocated from New York City, after teaching at NYU (New York University) and New York Vocal Coaching.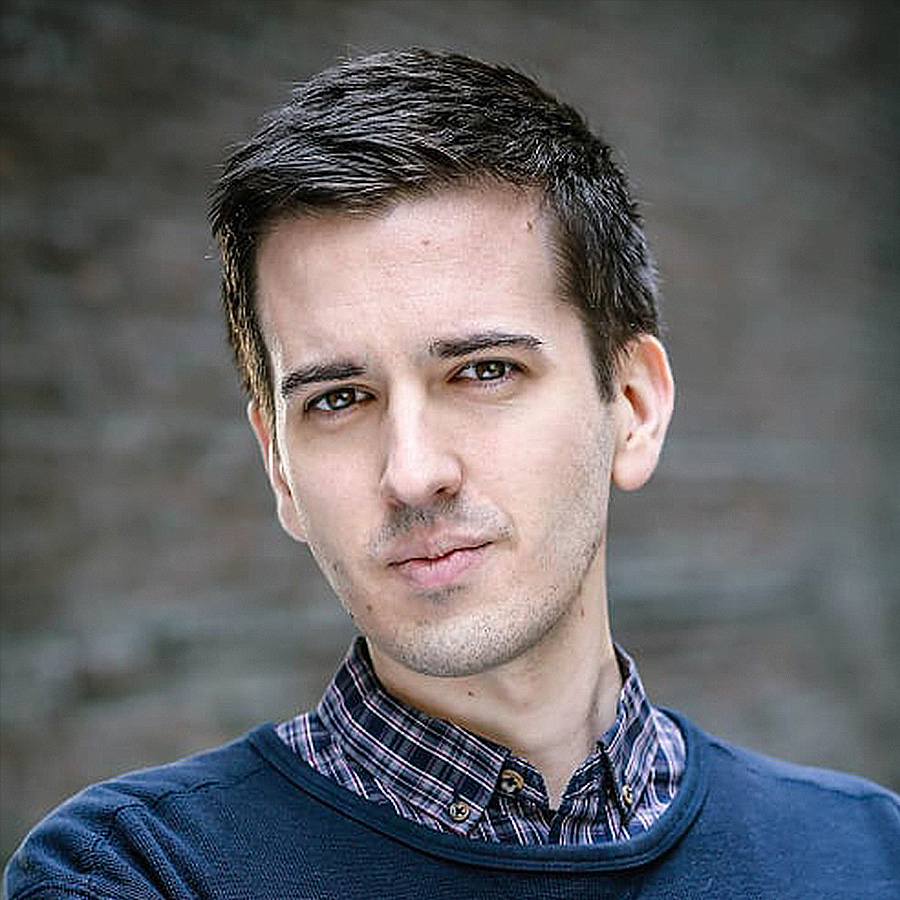 Clients
Zac's clients have reached the Top #10 on the US Billboard Charts, have been featured in Hollywood Films, Television Shows & Commercials and have worked as backing singers and band members for Mariah Carey, Mick Jagger, Bruce Springsteen, Stevie Wonder, Hall & Oats, Tina Turner and Dave Brubeck. His stage clients are performing on Broadway, Off Broadway, 1st USA National Tours and The Metropolitan Opera. Many of his clients are professional gigging musicians that tour internationally, work on cruise ships and perform in well-known live music venues including Carnegie Hall, Lincoln Centre, The Blue Note, Rockwood Music Hall and The Bitter End. In 2015, Zac was the vocal coach for a musical episode of TV show "Royal Pains" (USA Network), with original music by Tom Kitt (composer of Next to Normal, If/Then).
Education
Zac holds an Advanced Certificate in Vocal Pedagogy from New York University, Steinhardt School, under the tutelage of Dr. Brian Gill and Prof. Jeremy Aye. For which he earned a 4.0 grade average.
He holds a Master of Music Studies in Vocal Pedagogy, a Graduate Diploma of Music Studies and Bachelor of Music in Jazz Voice, all from Griffith University (Australia). He received the Griffith Award for Academic Excellence for each degree. During this study at QCGU, Zac was mentored by Dr. Irene Bartlett.
Certifications
Zac completed the NYVC Voice Teacher Training & Certification (40hr) under the mentorship of Justin Stoney (2014). Zac is a Certified Integrative Studies Practitioner (One Voice Centre – NYC), under the guidance of Dr. Joan Melton & Jennie Morton. He completed the NYU Summer Vocal Pedagogy Intensive (2015), under the instruction of Dr. Johan Sundberg, Dr. Brian Gill, Prof. Jeremy Aye, Joan Lader, Dr. Milan Amin & Shirley Gherson.
Performing & Music Direction
As a performer, Zac has a wealth of experience as a lead & side man at festivals, clubs, cafe's & on the corporate music scene. He has performed on stage with finalists from "The Voice" , "Idol" & "The X Factor". Zac has worked in over 50 musical theatre productions, as performer, orchestra pit musician, vocal director, and music director. Currently, he has a residency at Westfield, Chermside, in the new dining precinct. A versatile musician, he plays the acoustic guitar, electric guitar, electric bass and piano.
Affiliations & Other Teaching Experience
Zac is a member of NATS (National Association of Teachers of Singing) and NYSTA (New York Singing Teachers Association). Zac has worked at New York University (NYU) as Adjunct Voice Faculty in the Steinhardt School. He has given masterclasses, workshops and lectures in the USA and Australia. In addition to his work with professionals, Zac has extensive experience working with children, having led workshops in music and theatre camp settings. Prior to moving to the USA, Zac managed a private music studio, and taught at private schools in QLD, Australia.